Let's face it, our home offices are getting a bit of a workout. Whether it is temporary, or you have been able to make the switch to fully work from home - you are most likely spending a lot more time there than you anticipated!
Our office space has a direct effect on our productivity. If we are not feeling comfortable and invigorated in the space we are in, how can we expect to work at our very best? Natural lighting, comfortable office furniture, a pop of colour and of course, décor that gets you excited to be in there. That is why a traditional Persian rug is a perfect choice for your home office.
As functional as it is beautiful, there is no better investment when it comes to rugs. So, what should you be looking for when selecting a Persian rug for your office space? Well, a lot of the decisions will come down to personal taste, but one thing you should consider is that it is necessary to choose a rug that is densely woven. Why is this? Office chairs.
The wheels of office chairs tend to cause a lot of wear and tear on the floor, so if you are wheeling back and forth over a rug - you want one that is durable. Densely woven traditional Persian rugs are some of the most heavy-duty rugs you will be able to find, so it is well worth the investment. Bidjar rugs are ideal, being the most densely woven of all Persian rugs.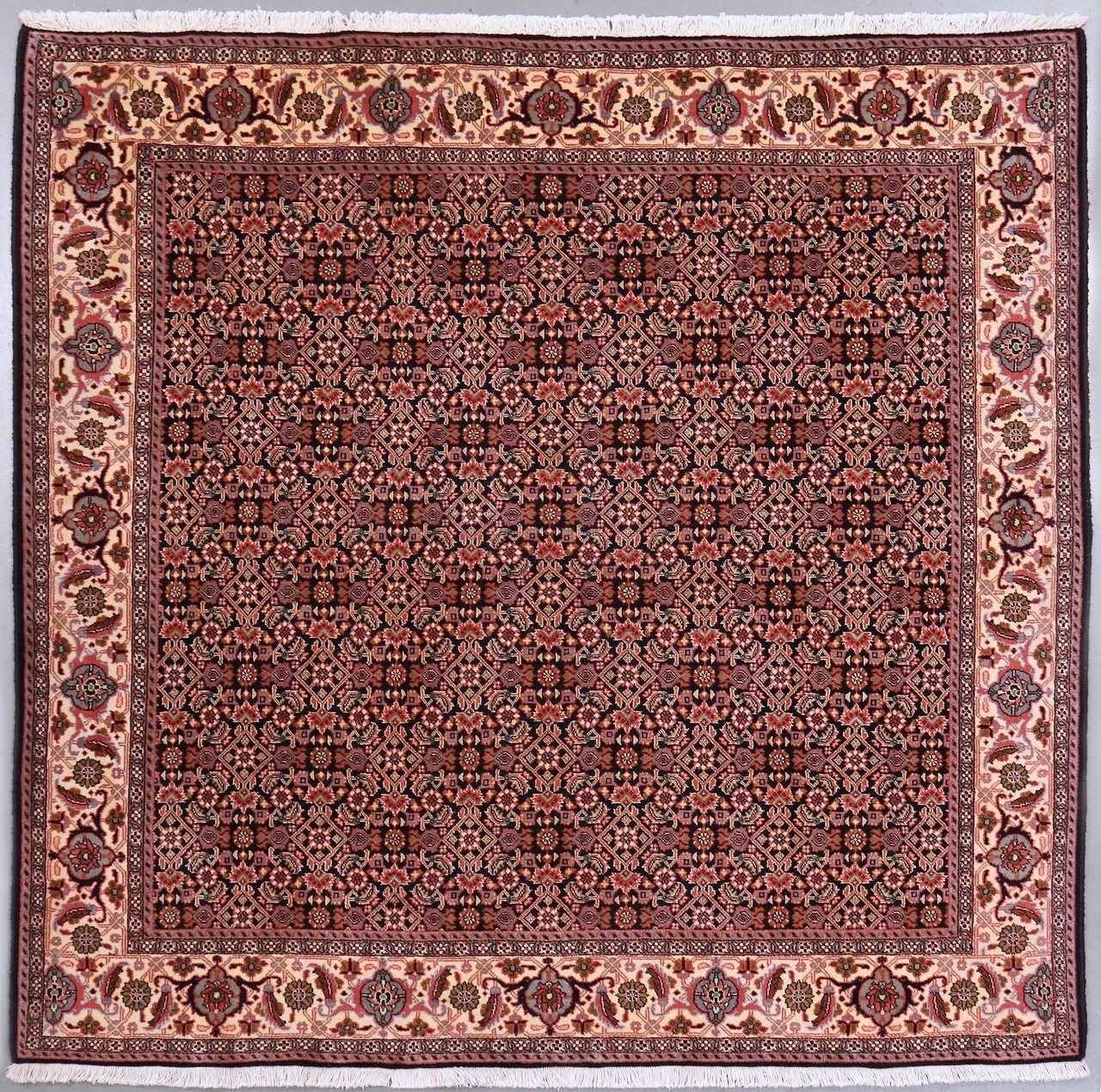 Bidjar Square Persian Rug (Ref 222) 200x200cm
The other details come down to your preferences and the space you are working with. Ensure that you measure up the space suitably, you want there to be a bit of space between the wall and end of the rug. It is often suggested you go with a square or rectangular rug as well. This is just to keep a cleaner, less cluttered and more aligned look. You want your office to look organised as possible. When it comes to placement, make sure the office chair is placed solely on the rug or away from it completely. You do not want the wheels of the chair scraping the sides, potentially damaging the rug.
While you may not have many guests in your home office - it is important to maintain an air of professionalism. From video calls to the unexpected client, choosing rugs with an all-over design, with less busy patterns are recommended. You cannot go wrong with geometric patterns! Homogenous in design and colour palette, Khal Sharif rugs also offer a great option when it comes to choosing a rug for your home office.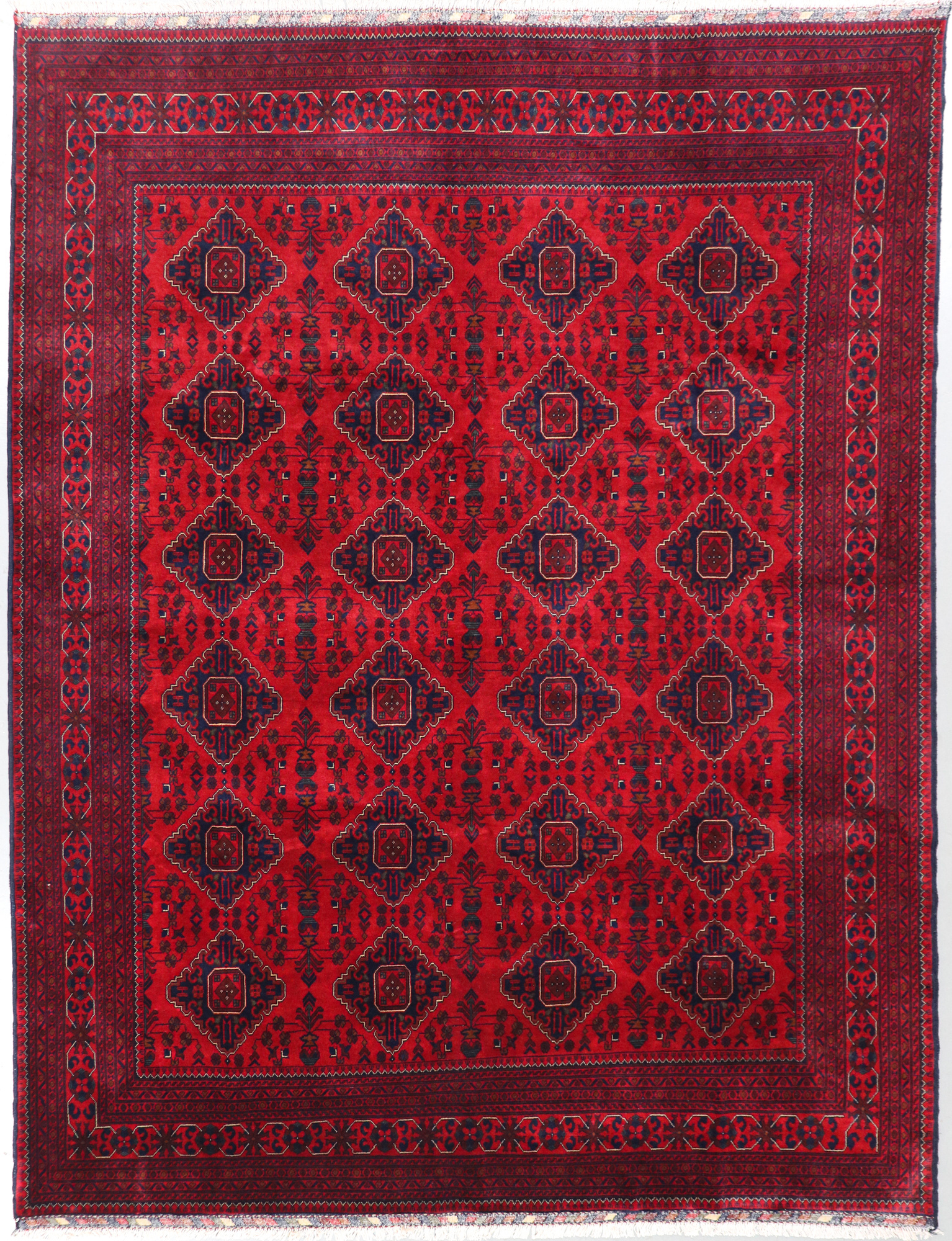 Kundus Sharif Fine Tribal Rug (Ref 705) 334x254cm
If you are trying to track down the perfect traditional Persian rug for your office space, then Persian Rug Company will be able to help. Based in Sydney and established in 1993, you can guarantee that the team will find just the right rug for your office space. Get in touch today to take the steps to make your home office the ideal work environment.