Layering With Style: 6 Top Tips
Layering rugs can be a great way to put your personal touch on your home decor or to freshen up your living space. That Persian rug in your kid's room. How about layering that on top of your living room rug? Those small rugs from your last place that you haven't known what to do with? How about layering them along your hallway instead of using a long runner?
The options are many and the benefits are great. And most of all? It's fun! Layering can look exciting, unexpected and striking. It can also look not so good when you don't get it quite right.At Persian Rug Co we have put together some useful tips which we think will help you on your next layering adventure:
Tip No 1: You don't have to always play it safe.
Strange angles, unusual placements and odd overlapping. Don't be afraid of the unusual.
Tip No 2: Be careful with clashing.
Persian rugs are known for their intricate shapes and stunning patterns. The risk with layering multiple patterns in clashing. Even if the colours work well together, do the lines, shapes and patterns match?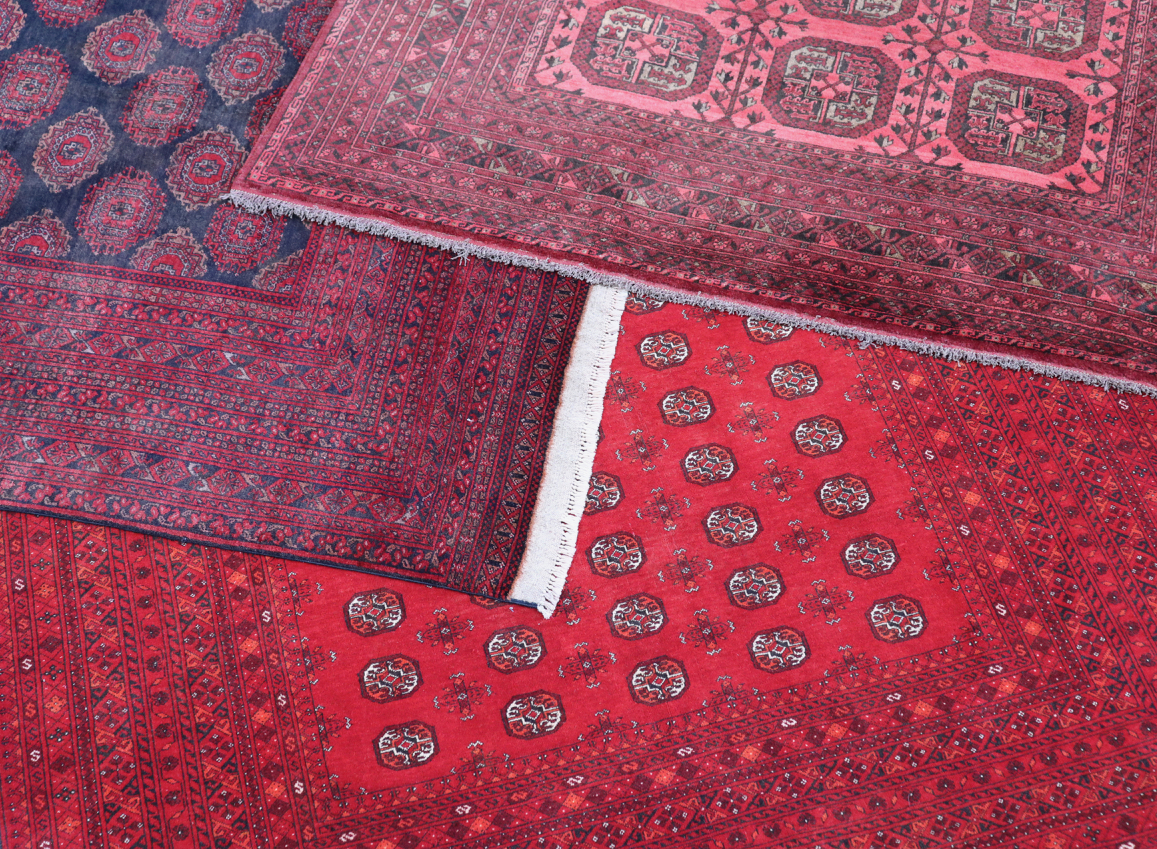 Tip No 3: Be strategic.
Do you have a special piece of furniture or an area of the room you want to highlight? Think about placing your layering in a way that accentuates that space. Is there an area of your rug that has been damaged or has some wear and tear? Layering can be a smart solution to giving extra longevity to your favourite pieces.
Tip No 4: Layering can be a permanent thing.
For a variety of reasons, sometimes people sew together their rugs and make the layering effect permanent. Doing this, of course, limits future options for layering these rugs.
Tip No 5: Think about texture.
Think about layering types and textures of rugs. Your new Persian wool rug might pair well with your old vintage rug. Mix and match till your heart's content. A flatweave Afghan kilim could look great on a background jute rug.
Tip No 6: Remember you floor.
Don't overdo the amount of space you cover with rugs. Leave a good amount of space around your rugs to show off your floor or carpet. A half a meter of floor area is the minimum amount that should be left.
At Persian Rug Co. we can share our tips and tricks with you about mixing and matching your rugs. You can bring in a photo of a rug you want to layer or you can even bring the rug with you to our store. We will be happy to spend time giving you lots of great options.
It can be a process of trial and error to find the right match but you will know it when you see it.
Be bold, be creative and have fun along the way.
Want to know more?
Feel free to shoot us an email at info@persianrugs.com.au, come and visit us at our revamped Rozelle warehouse or call us on 9746 3600. We are here to help.