With the colder months quickly approaching now is the time to create some extra warmth in your home with the addition of a hand-knotted Persian rug. There is no better feeling than placing your feet on a soft, warm hand-made rug first thing in the morning!
A good quality rug provides a beautiful and practical barrier between yourself and a harsh surface like tiling or floorboards. Rugs are also beneficial in reducing the amount of heating needed in retaining room temperatures (aiding in saving on the dreaded electricity bill at the end of winter!).
Choosing the right rug for your purpose and space is important. Our staff recommend pile rugs for clients wishing to add warmth during winter. Made with natural fibres, most often from wool, pile rugs have a lovely density, ensuring that heat does not escape through floorboards, making them the perfect insulators.
Colouring plays a massive part in the aesthetic of a space. Warm-toned rugs, like a Vintage Heriz or an Afghan Mohommadi, boost a sense of cosiness in any room. Paired with a leather couch, you can't go wrong.
However, if your taste lies in more neutral oriented tones, do not despair! Although cool-toned rugs may not appear as 'cosy' at first glance, they too can provide practical warmth, a Chobi Fine Veggie Dye is the perfect example of this rug.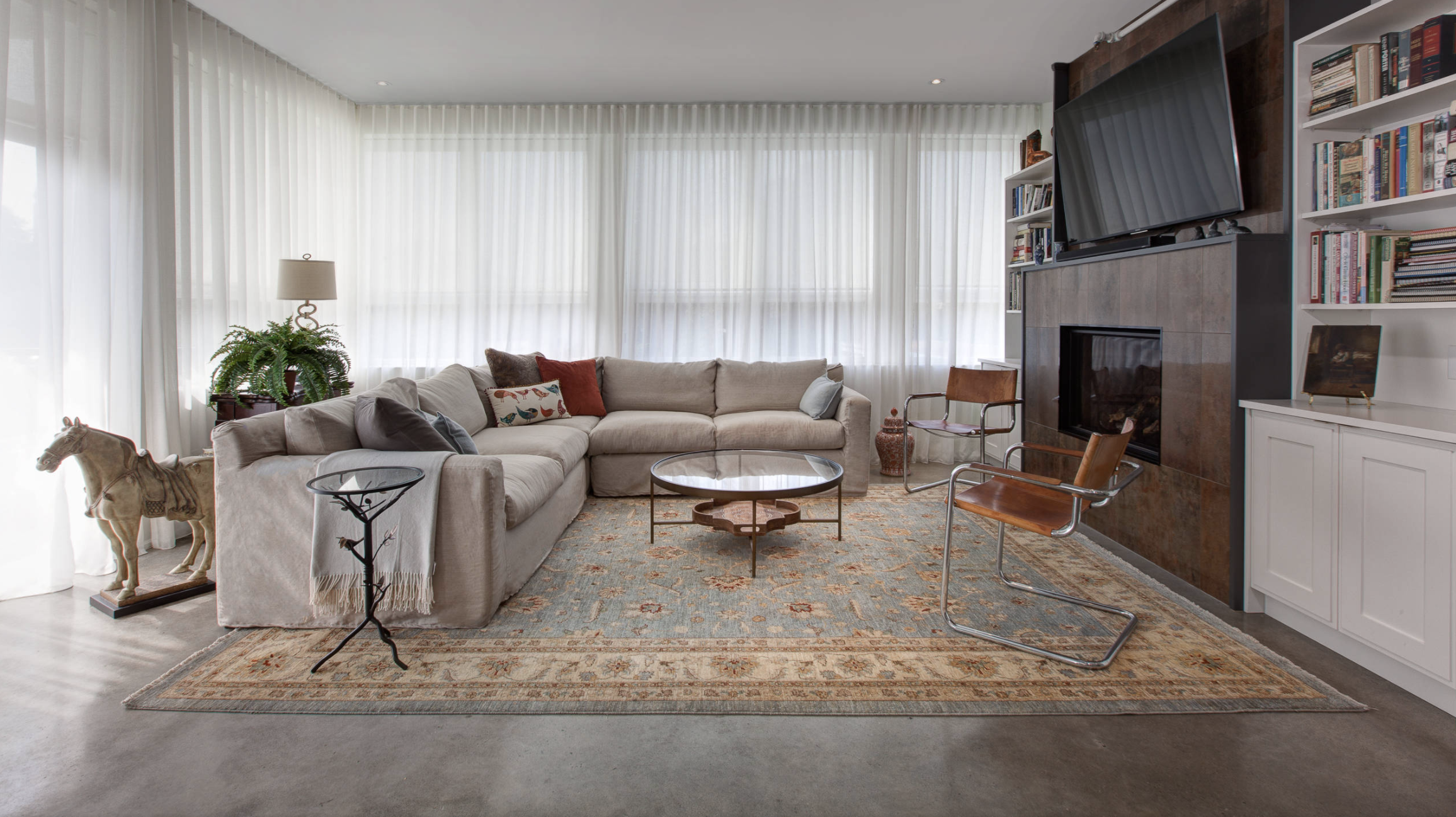 Please reach out to our friendly team to discuss any queries you may have.