Six Home Design Tricks You Can Achieve With a Persian Rug
Some interior design challenges can be solved more easily than you imagine – with a rug! Here's six ways you can enhance the look, style and shape of spaces in your home with clever use of a gorgeous - and strategically placed rug…
Bring warmth to a cold space
Timber flooring is right on trend and Australians love this finish for its hardwearing properties and ease of maintenance. In the cooler months, however, hardwood floors can seem cold and uninviting. Practically speaking, a rug brings warmth underfoot, but a beautiful rug in rich, warm tones can also create a warm ambience for an entire room.

Use a Persian rug to change the mood of your room and enjoy its warm ambience for years to come. If budget permits a second (or third!) rug is a great way to transition a space through the seasons - choose light and bright for summer and hearty and luxe for winter. Rugs are easy to store and change the feel of a room in a flash!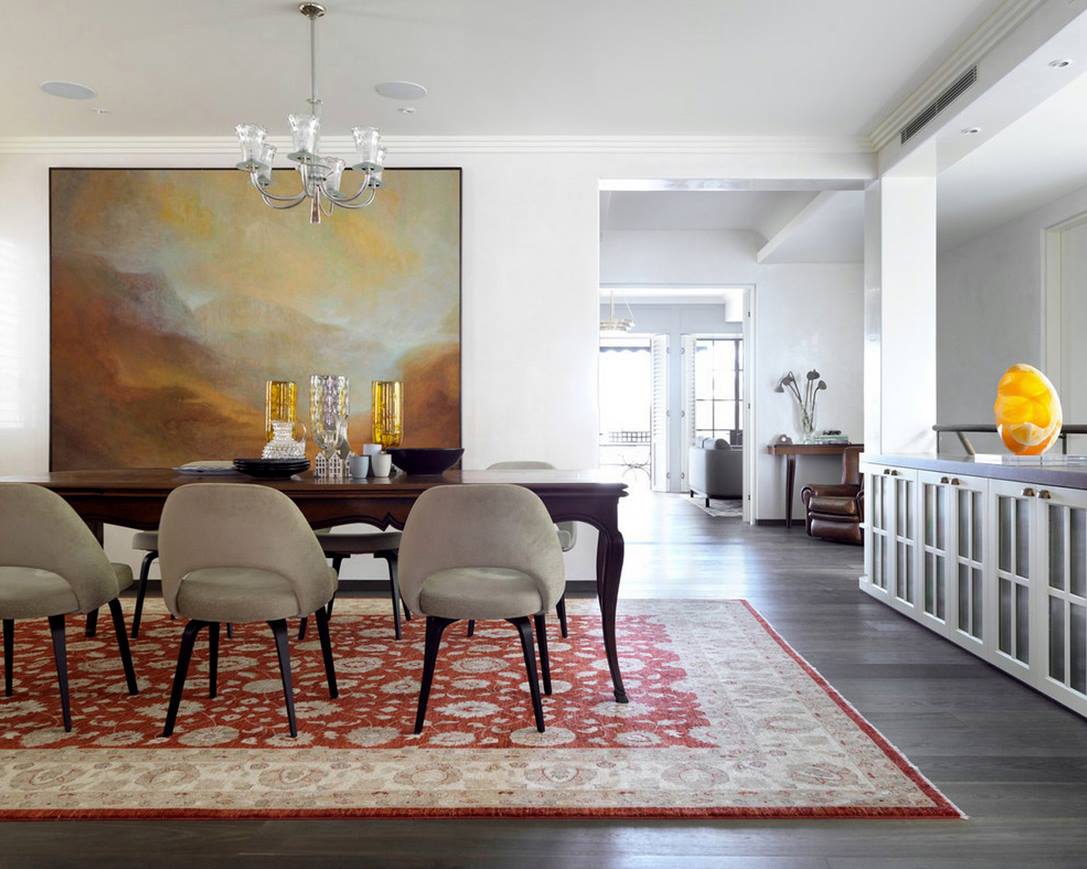 Make a large room feel intimate
With many Australian homes being of open plan design, living spaces can appear cavernous and cold. Use a rug to define the conversation spaces allowing at least the front feet of each piece of furniture to sit upon it. Don't be afraid to create more than one area in a room – a rug can allow the eye to define a space where a wall does not exist! A carefully selected rug will bring the cozy, homely feel you desire even if the room is large and of multi-function.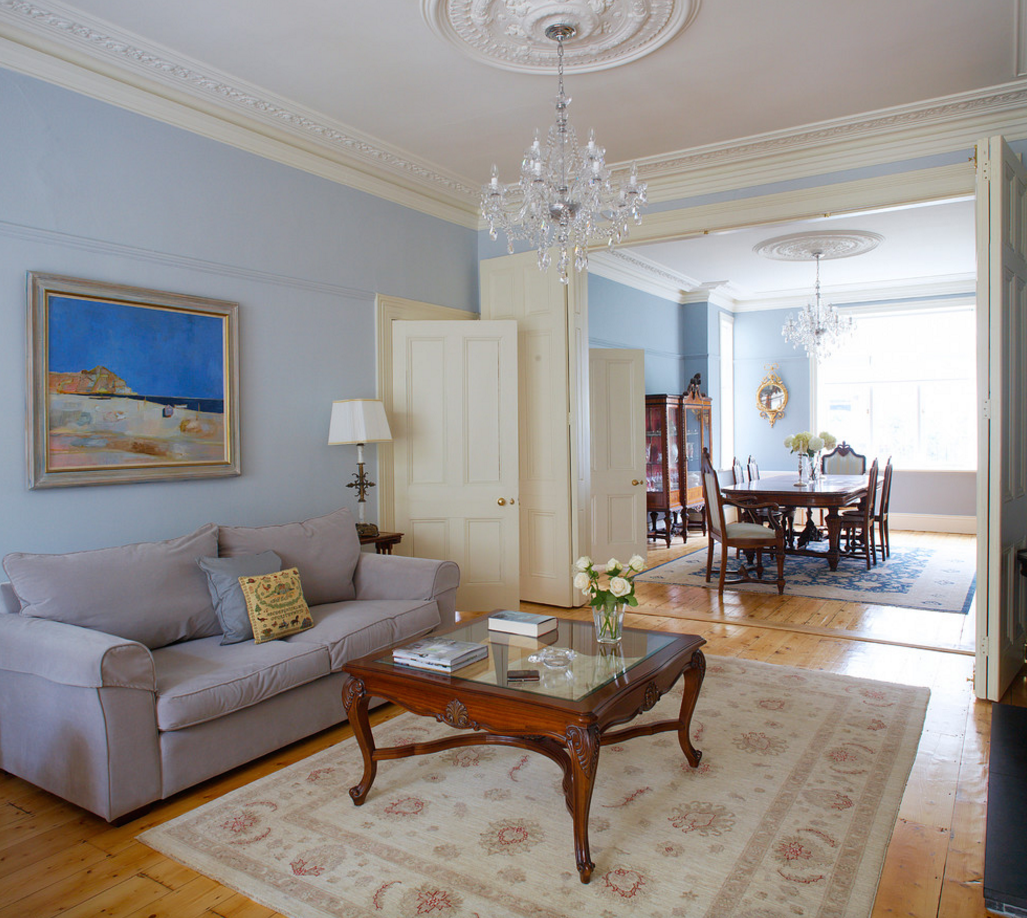 Convert a hallway into a statement space - not just a thoroughfare
Hallways and stairways are truly under-utilised space in many homes. We spend so much time travelling these spaces for practical reasons we forget that they can be transformed to be a statement of their own! A hallway runner can be the visual anchor that makes a corridor an enjoyable space. Decorate your walls with amazing art or a family gallery, and the combination takes your thoroughfare from practical to perfect.

Make a small space larger

A small room does not always call for a small sized rug - Don't be fooled into thinking smaller choices will make a room seem larger! There are two essential hints for using your Persian carpet as a design 'secret weapon' for visually enhancing the size of your space.
Firstly, a rug with a smaller, repeating print (i.e Herati Design) will trick the eye into the room appearing larger! Steer clear of large format graphics and seek a compact motif that has finer detail.
Secondly, a rug with a long geometric design will elongate a room, and a rug of lighter tones will make a room seem larger and airier. Using a large wall mirror to reflect a rug can add further depth and length with this mirror + rug combination.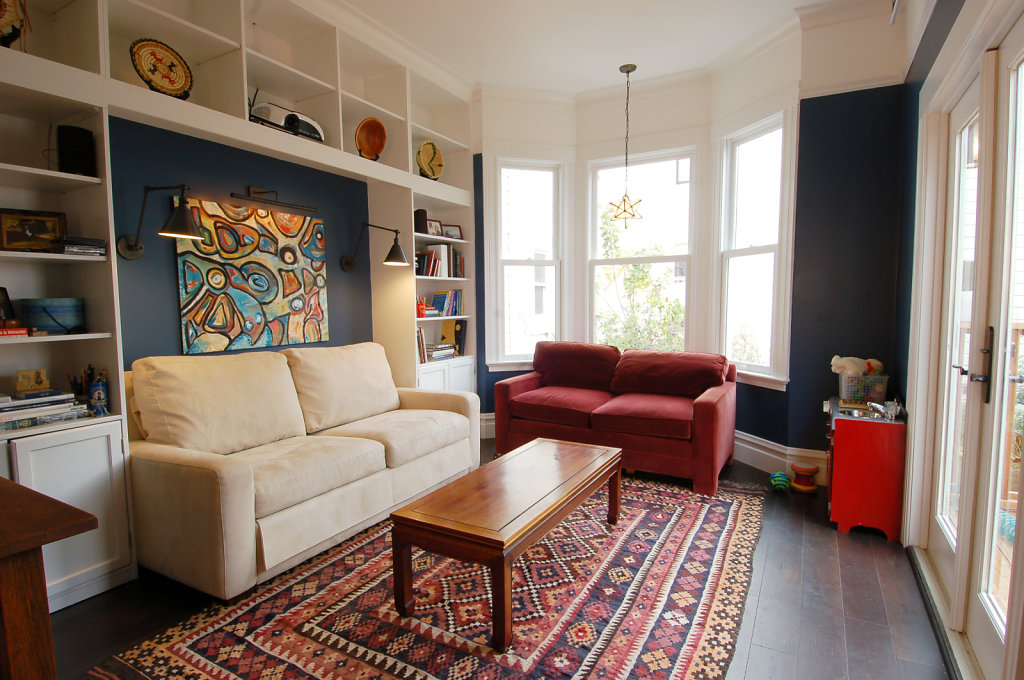 Bring personality to a neutral kitchen

You may think we are slightly mad but Persian rugs in the kitchen are trend de jour right now! Head over to Pinterest and search and you'll be shocked at just how mainstream this idea is!
No matter the style of a neutral kitchen a bold rug is an immediate way to bring style, personality and unexpected luxury to your neutral canvas. A white-on-white kitchen need be dull no longer – that pop of bold colour makes a statement you'll love!
If you can't quite fathom a rug in your kitchen, use a Persian rug under your family kitchen table (usually 3x2.5m in size). You'll achieve the same look and the added benefit of creating a second zone to the eye defining the areas of dining and food preparation.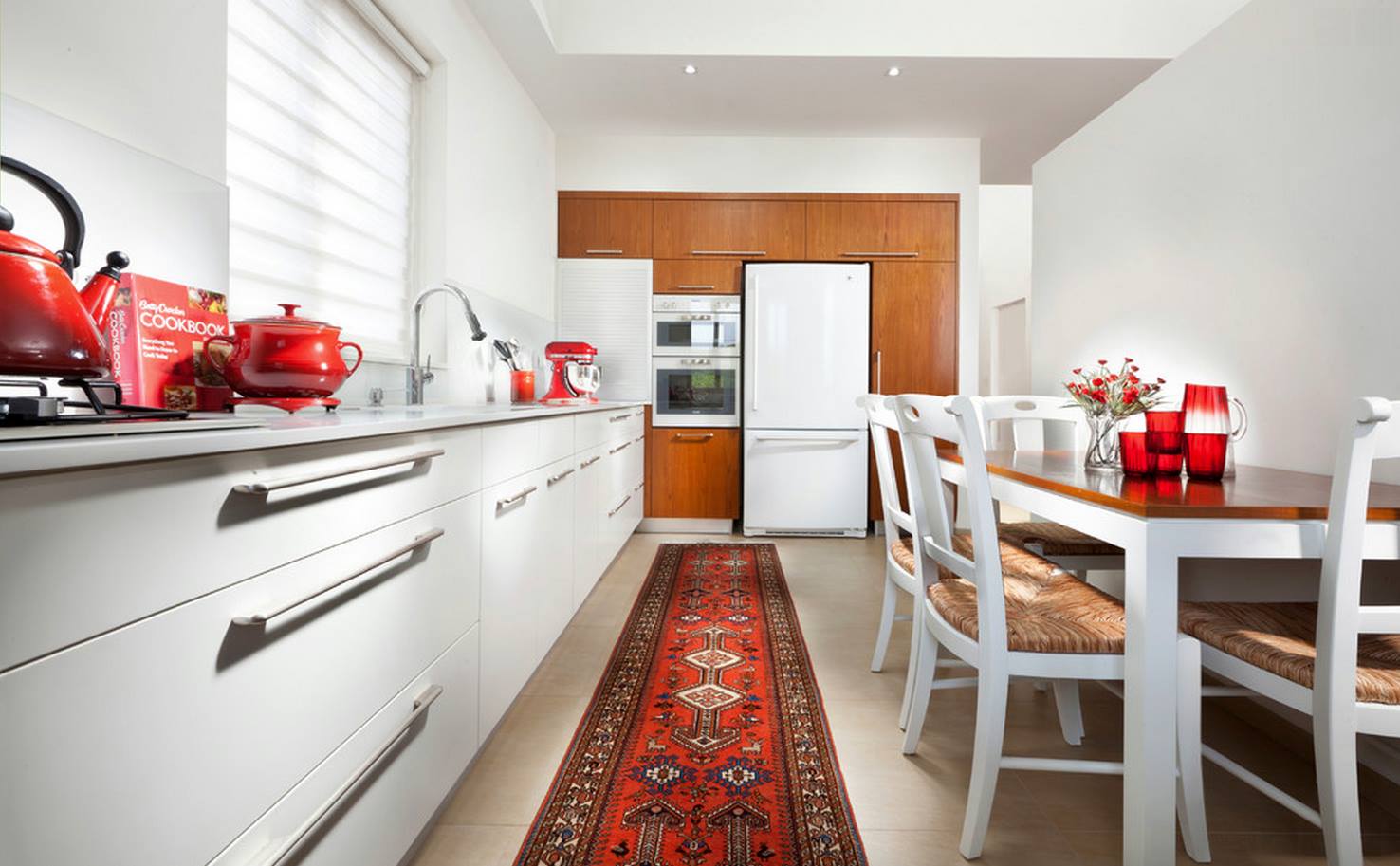 End renter's nightmares of ugly floors
Whether you are renting and can't make changes or are stuck with flooring you aren't yet ready to renovate, a rug can do all sorts of wonderful things! Whether you are disguising damaged tiles, hiding daggy lino or concealing unpolished boards a rug will be your solution for unsightly floors. Far more affordable than replacing, a floor a rug is a quick solution and an investment in style for years to come!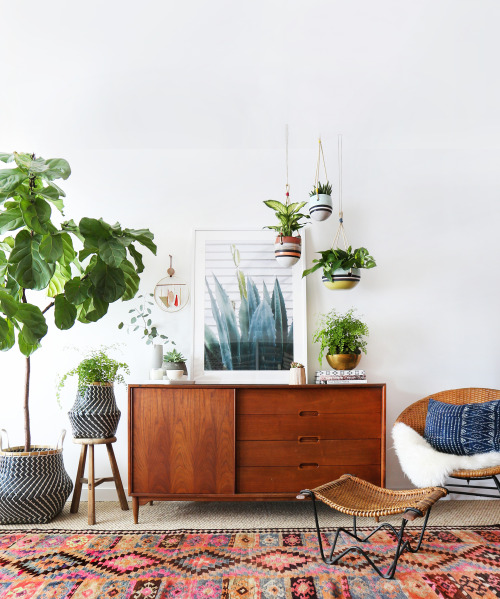 They don't call them 'magic carpets' for nothing! A handwoven rug can look not only fabulous in your home but also overcome many design hurdles and stylistic challenges. Whether you are hiding something unattractive, defining a space, tricking our sense of proportion or adding texture or warmth a rug can do it all! Magic carpets indeed... Persian rugs are a stylish design staple for any home.
Persian rugs are not just traditional 'red patterned' carpets they come in a variety of colours, textures, patterns, materials and finishes. Whatever your colour scheme or design aesthetic there's a Persian rug that will suit your taste.