Take A Walk On The Light Side
Designers and decorators often comment on how Persian rugs can transform a space. Adding a vibrant and plush Heriz rug to a room creates a sense of comfort, while an intricate and fine Mahi Tabriz adds a touch of sophistication. What is not as commonly considered is how the appearance of a Persian rug itself changes, depending on the source of light under which it is viewed.
When a new customer visits our warehouse and browses our collection, we explain that all Persian rugs have a 'dark' and a 'light' side. Persian rugs are handwoven from the bottom to the top, and as a result, the pile has a nap. From the top of the rug, the colours appear vibrant, a result of the natural fibres reflecting light. From the bottom, the natural slant of the knots cast shadows and tones appear deeper.
The traditional rule of thumb is that Persian rugs should position so that the light end is facing as one enters the room - this is thought to be more inviting. However, I find it more to be a matter of personal preference. Some of our customers rotate their rugs depending on the season, light-side in summer and dark-side during winter.
Lighting plays an integral part in the representation of the colours of a Persian rug. The most accurate representation of colour is in the natural daylight, in fact, an old trade saying is that a Persian rug should never be purchased at night. The commercial LED lighting in our warehouse closely reproduces the wavelength of daylight and is ideal for spotting true colours.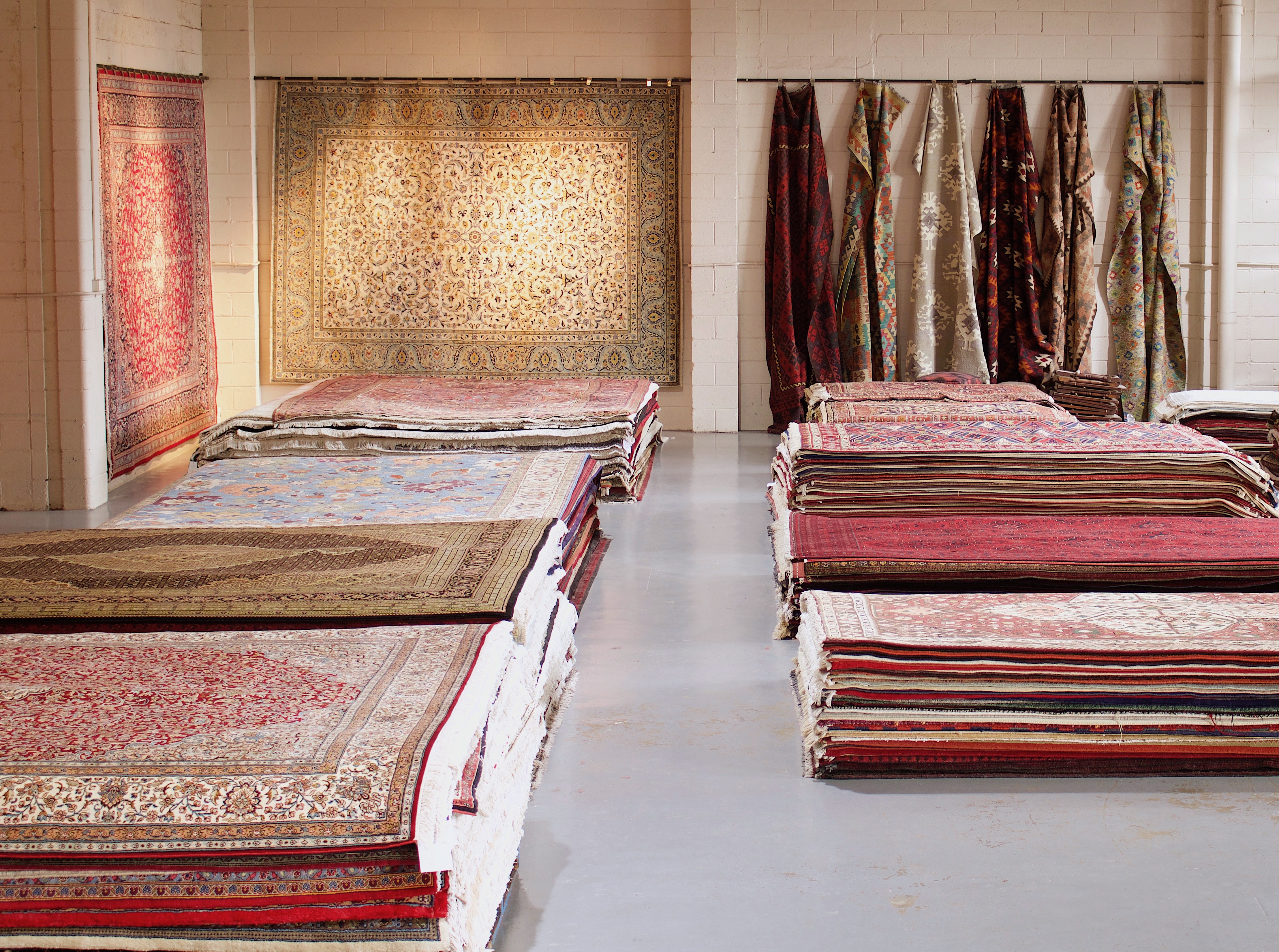 For our wall displays, warm spotlights are used to bring out rugs richness of colour. The vibrant dyes and lustrous wool of some rugs, such as tribal Beljicks, ignite under a bright, warm light.In my experience, the only sure way to see how a Persian rug will present in a space is to see it in situ - observing in the morning, afternoon and evening light. For this reason, we have a 30-day no questions asked return policy on all online orders. We also allow local customers to try our rugs under no obligation before purchasing.