TIPS FOR STYLING A BOHEMIAN WEDDING WITH PERSIAN RUGS V2
Is the thought of a formulaic white wedding enough to send you galloping off into the distance like Runaway Bride? Appease your inner gipsy by throwing a bohemian bash instead. According to wedding planner Sophia Vinten, one of the best ways to add a touch of boho whimsy to your nuptials is with Persian rugs. They're beautiful and unique, easy to assemble and dismantle, and – best of all – you can re-use them after your big day (ahem, wedding dress!) - Here's how to style them:
Create an aisle runner
Move over red carpet. For a glam walkway that doesn't try too hard, create an aisle using Persian rugs, with one statement runner or by connecting several Persian rugs. But if you're going for the latter, don't try to style it on the fly. "Too many patterns or bold colours on several runners can quickly become overwhelming, especially when joining them for an aisle runner," warns Vinten. "It's a good idea to try some options a few days ahead of your ceremony, so you can play around with the placement and see what colours and patterns work best.".
A Persian rug aisle runner can be used in a hall or church to add texture and warmth, but Vinten's recommendation? Bring it outdoors. "If you're getting married near a green vineyard or a lush park, Persian rugs will style best with wooden furniture such as cross back chairs and a vintage signing table, complemented by dark red and unstructured green bouquets," she says. "For something a little different, a wooden arbour with hanging greenery and industrial pendant lighting would create a spectacular backdrop to be married under!".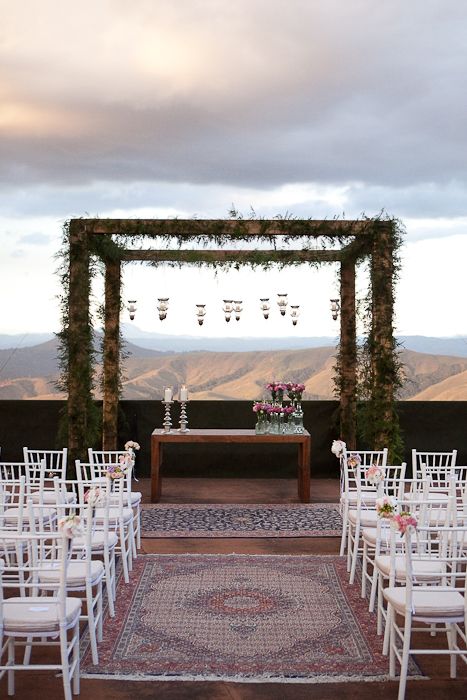 Form a chill-out space for the reception
Your dance floor may be going off, but even the most dedicated fist-pumper is going to need to recharge at some point. Let them do so in style in an intimate lounge space.
"Lounge areas work best in corners close to the bar, so guests that aren't too fond of dancing can grab a drink and relax away from loud speakers or DJs," says Vinten. "Hang fabric from pendant lights over the lounges, and add ottomans to create an intimate atmosphere further your guests will love." The addition of sitting cushions and ottomans to space will make it so inviting your guests might set up house there.
Prettify a marquee
A tent or marquee is a fantastic way to accommodate guests at an outdoor wedding. But they can easily turn into a sea of sterile white. To add vibrancy, Vinten advises covering the entire reception floor with Persian rugs, or sectioning areas of the marquee off using the rugs under cocktail furniture.
"Colour will bring out the beauty of the rugs, so match them with patterned and beaded cushions, throws, lanterns and colourful blooms," she suggests. So much more inviting.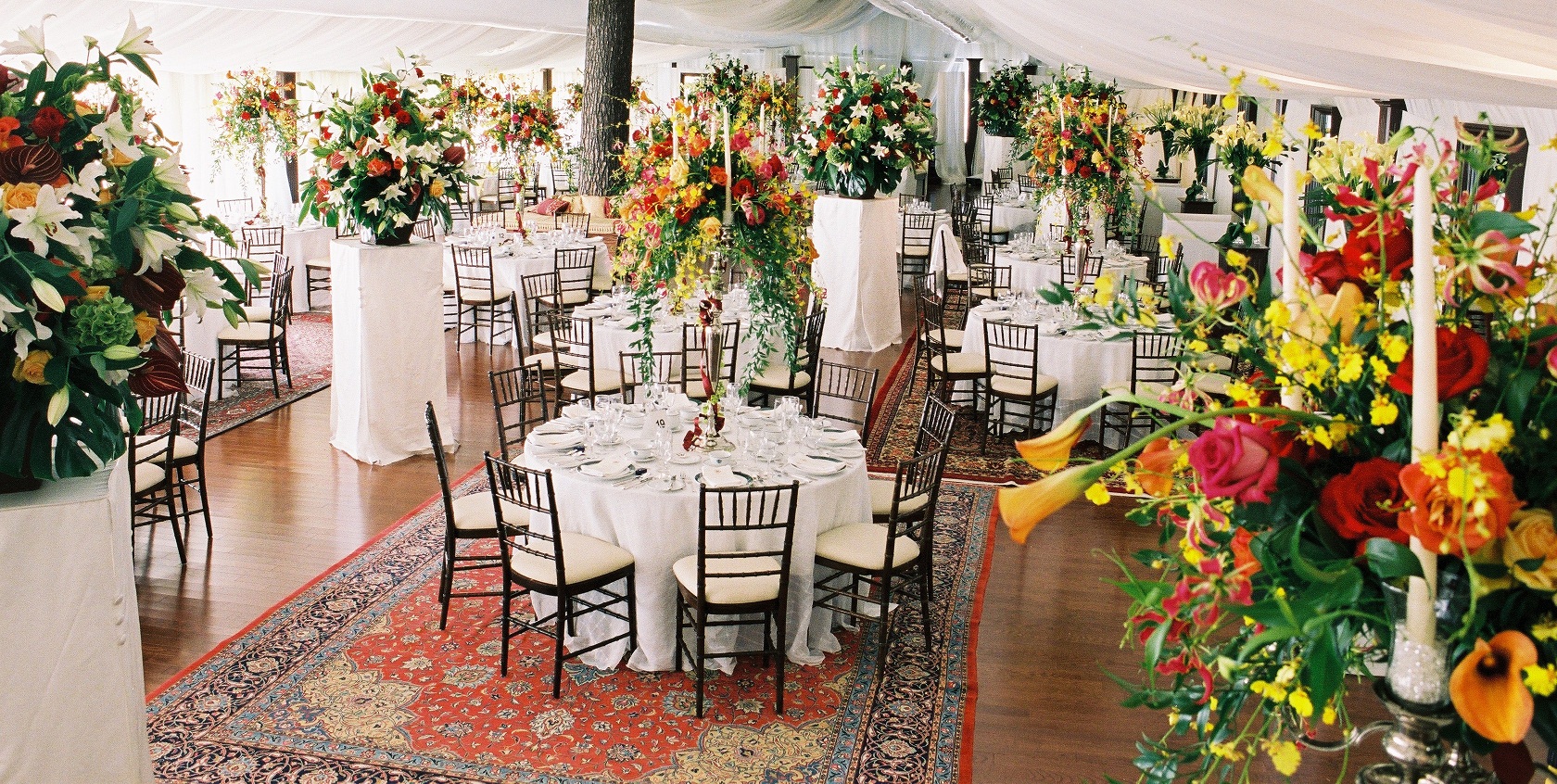 Are you looking for the perfect Persian rug to style your bohemian wedding? Head to PersianRugs.com.au to explore the extensive range, or contact our team for personalised advice.